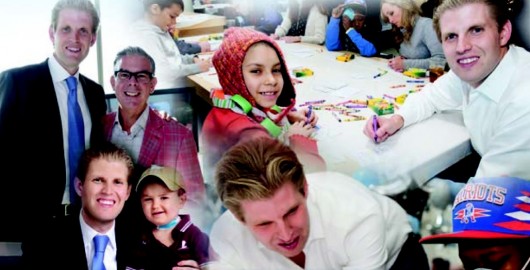 The Eric Trump Foundation in USA TODAY
The Eric Trump Foundation is proud to have been chosen to appear in a premium ad space in USA TODAY on July 21, 2015.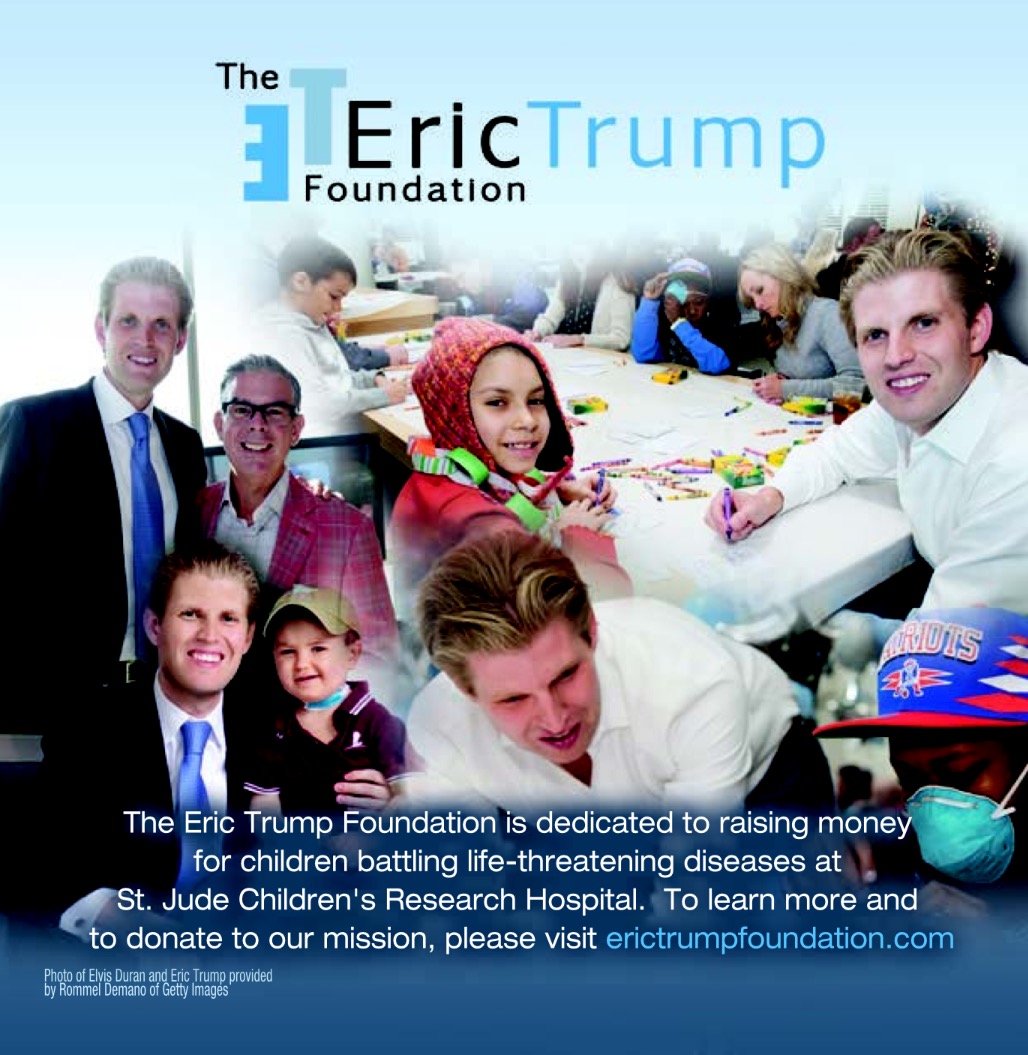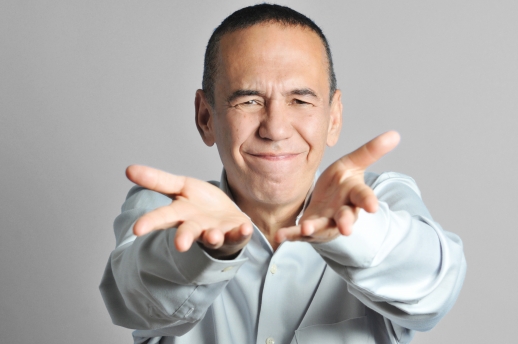 9th Annual ETF Golf Invitational & Auction Dinner
Please join us on Monday, September 21, 2015, for the 9th Annual Eric Trump Foundation Golf Invitational & Auction Dinner featuring a live performance by acclaimed comedian & Celebrity Apprentice star, Gilbert Gottfried, and hosted by #1 radio show personality, Elvis Duran.

pledge your birthday
Give up your birthday gifts to raise money for St. Jude Children's Research Hospital.

sign up
To receive info about news & events